Naranu Kannin Suru-ga Kannin
(True patience lies in bearing [It is true bearing to bear] what is unbearable.]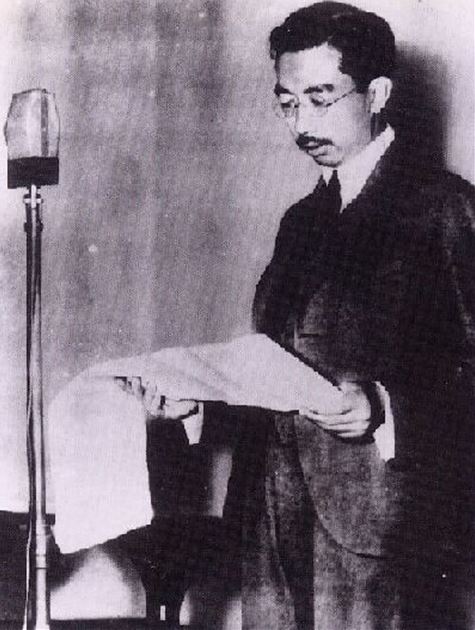 (Emperor Showa Announcing The Defeat of Japan in 1945)
 Patience is one of Japan's many great virtues. Traditionally, Japanese leaders, including statesmen, owners of the companies, and teachers, are considered to be patient. All Japanese thought that they became successful just because they possessed tremendous amount of patience. In other words, no Japanese was chosen to be a leader if he blew up easily in public.
 Emperor Showa is one of the most patient person in the world – He himself announced the end of the WWII (https://en.wikipedia.org/wiki/Gyokuon-h%C5%8Ds%C5%8D), which meant Japan surrendered. In those days, Japanese emperors were GODS, as explained in my blogs (Kojiki: https://en.wikipedia.org/wiki/Kojiki). GODS are supposed to be unbeatable. However, Japan was defeated by the Allied Powers. What excuses could Hirohito have had at that time? No excuses. Never. And right after that, Hirohito decided to assume all responsibilities for this war. He was prepared to be executed by the Powers. As you may know it, the Japanese will choose to die for honor rather than to live long with inconceivable shame. The fact is, however, that US and other Allied Powers decided not to execute Hirohito, considering the result of the research done by Ruth Benedict ("The Chrysanthemum and Sword": https://en.wikipedia.org/wiki/The_Chrysanthemum_and_the_Sword). It is also said that MacArthur was impressed by Hirohito's attitude at the time of his visit. Still, after his announcement, Hirohito was deprived of the status of Japanese God, and became a human (Humanity Declaration: https://en.wikipedia.org/wiki/Humanity_Declaration).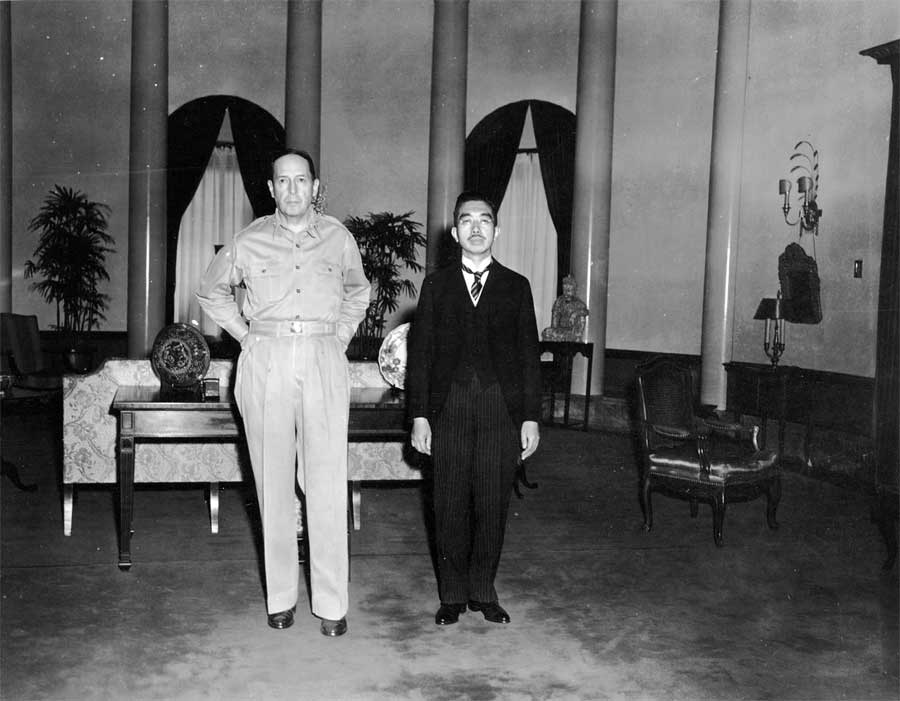 (Legendarily Famous Picture of Emperor Showa and MacArthur)
 As he told MacArthur that he would do whatever he could do to save his people's lives, Hirohito did what he promised to do for the rest of his life – the life of patience. Although the Okinawan (They believe Hirohito used them as a sacrifice to avoid American army getting on the mainland during the Okinawan Battle.) and people who suffered from atomic bombs in Hiroshima and Nagasaki prefectures (They wish Hirohito had decided to surrender before atomic bombs were dropped.) have had a strong grudge against him, all other Japanese have had admired and worshiped him as if they pledged loyalty to the Emperor of Japan. 
 I was born to his era – Showa. But I am an US citizen. Let's say – I had become a spy (Don't worry. I am not that smart!) or an assassin (or CIA agent?), and asked to harm or even kill Hirohito or His Majesty the Emperor (Akihito). I would have instantly killed myself because I worship Japanese Emperor while I took an oath to be a US citizen. That is how much traditional Japanese, including me, revere the Emperor of Japan.
 So, with this saying (Naranu Kannin Suru-ga Kannin), the Japanese have been encouraged to be patient. The more patient, the better. That is what was taught at school in Showa era and before. I have no idea what is taught at school in Japan nowadays, though.
Did you get an essence of Japanese culture?
I will show you more if you are ready!
Special Trial Lesson $19.99 <– Click here!
Grab the deal before it's gone forever!