Kiritanpo (Akita)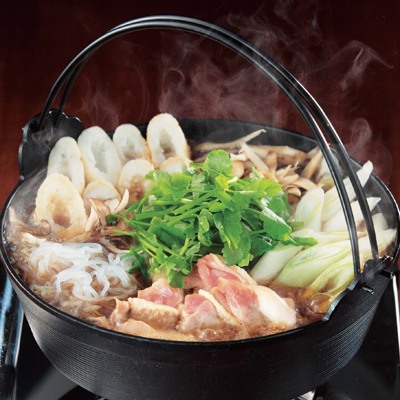 (Akita's Local Favorite: https://en.wikipedia.org/wiki/Kiritanpo)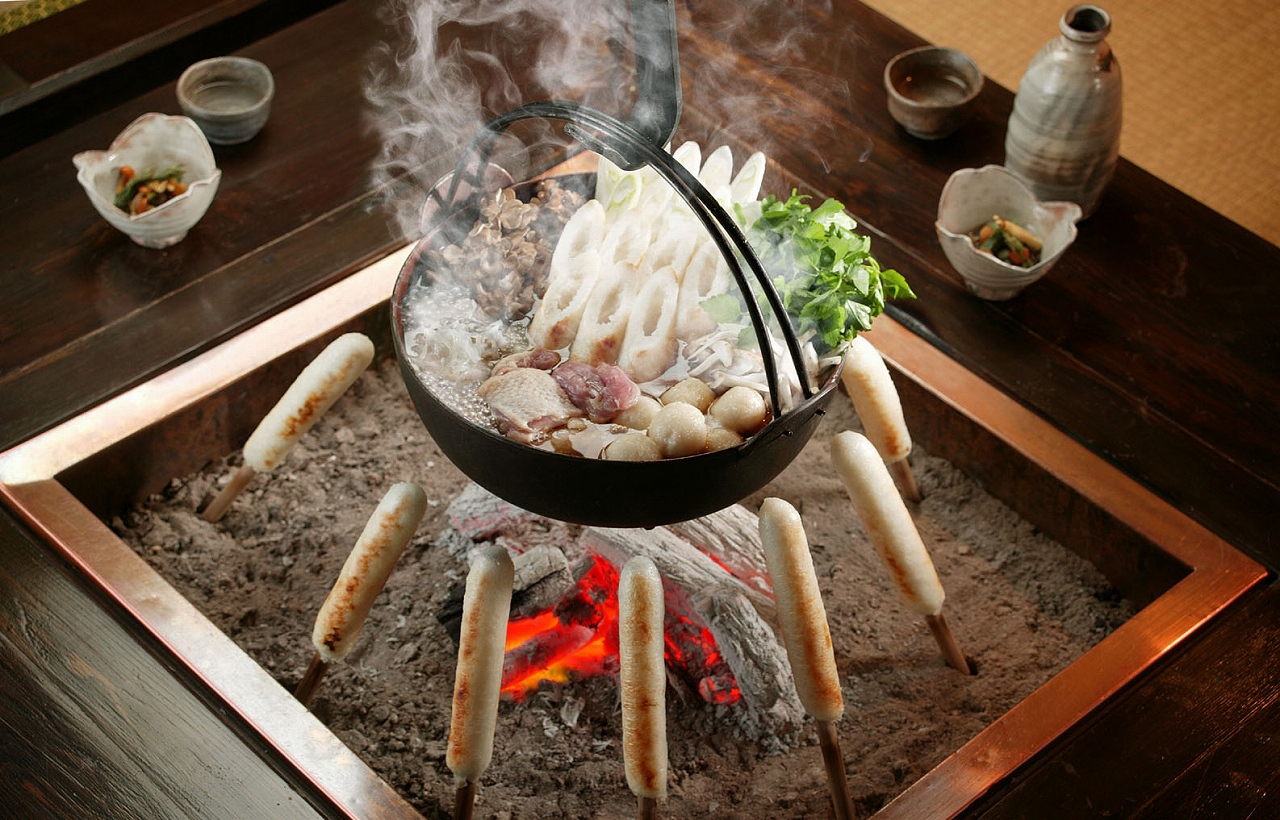 (Authentic Way of Eating Kiritanpo)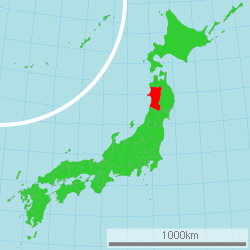 (Where is Akita?: https://en.wikipedia.org/wiki/Akita_Prefecture )
 Let me begin talking about local favorites! Today's cuisine is "Kiritanpo" from Akita Prefecture.  Because of its location, they have harsh winter. So, they came up with the idea that they take advantage of the snow they have to make an igloo-kind building called "Kamakura."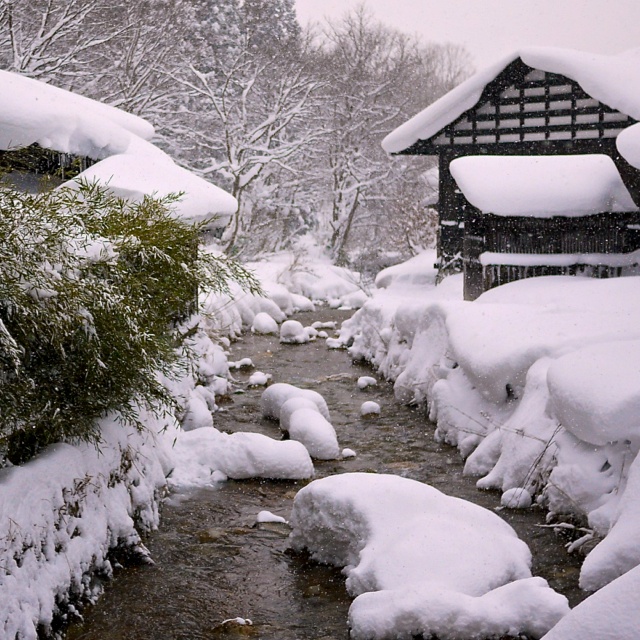 (Their Winter is Harsh!)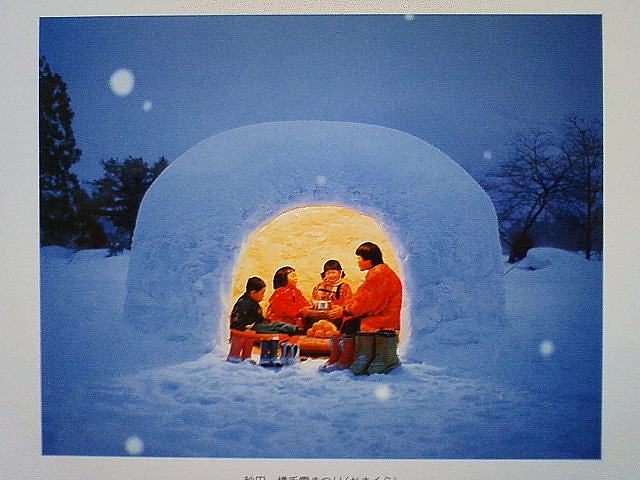 (People's Wisdom – Kamakura)
(Warm People Up: Nabe Ryori with Kiritanpo)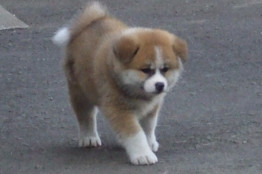 (Fluffy Akita Puppy)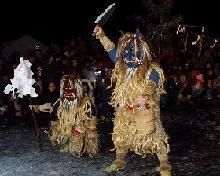 (Local Festival)
 They live in deep snow every winter, but their ancestors have come up with great ideas for their offsprings – how to live with the local harsh weather in winter. That's how they live now. And here comes their local favorite – Kiritanpo.
 The name of "Kiritanpo" comes from "Tanpo Yari (spears)." The spears were wrapped up with cotton, which was covered with cloth, around the spears exactly like (Kiri = cut off) tanpo.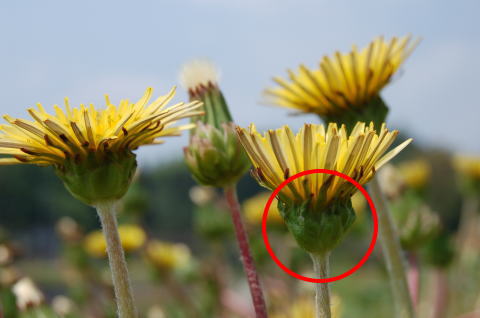 (Tanpopo/Dandelions)

(Tanpo Spear: Looks like the part circled by red)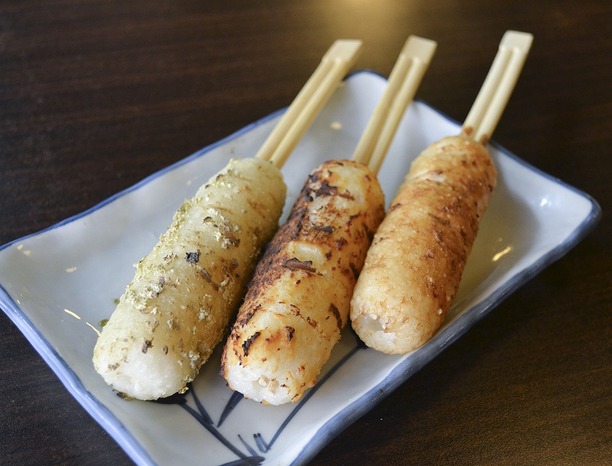 (Uncut "Tanpo")
 So, any cuisine coming with cut or uncut "tanpo" is called "Kiritanpo." Akita Prefecture is famous for producing excellent rice (Very Expensive!! But it's worth it!). They are branded and named such as "Akita Komachi (Akita Beauty)." Well, the prefecture is also famous for producing (!?) beauties. Women born in Akita tend to have silky smooth fine skin, which enhances their beauty. Although my grandmother was from Akita and really beautiful, I didn't get those special genes from her "unfortunately." Yeah, this is life. Life is NOT fair, isn't it?
Interested in Japanese Food Culture?
Sign up with my class NOW!
Special Promotion Rate is available
ONLY for 20 people!
$19.99 Special Trial Lesson <– Click here!