*Himitsu no Akko-chan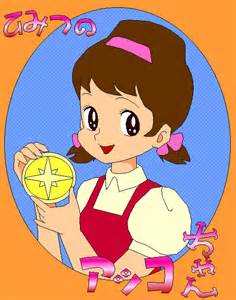 (Magical Compact)
 **Akatsuka Fujio was a comedy cartoonist, actively released his cartoons 1956 through 2002. Most of his cartoons were very successful. Due to the nature of his cartoons, they were categorized as "Manga for Boys." However, even girls in those days found his Manga so funny that lots of Akatsuka's works were aired on TV.
 All of sudden, the cartoonist famous for boys' magazines created "Himitsu no Akko-chan" – No one knows Akko's secret. Akko is a nickname for Atsuko (most likely!). Himitsu means secrets. What was her secret? – Akko has a magical compact. She says, "Tekumaku Mayakon, Tekumaku Mayakon…. I will turn into an adult woman with her dream job!" Amazingly, this spell, which makes no sense to anyone, works perfectly as always, and Akko becomes aware she enjoys working her dream job. Interesting, isn't it? And this is a COMEDY, not a fancy fairy tale at all!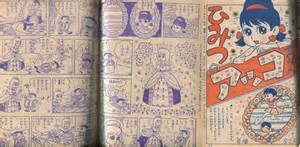 (Original Manga in a magazine called "Ribon/Ribbon")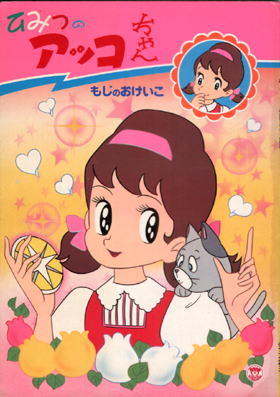 (Penmanship)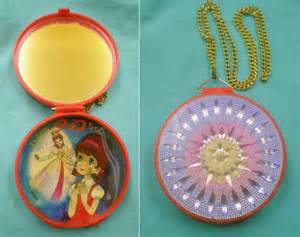 (Compact of Toy Version – I had one!)
 Akko does not only turn into a career woman, but also helps out people in trouble by way of her transformation. This 5th grader is a heroine! She is so clumsy that audience cannot help breaking out into laughter. Listen to opening song and ending song from its TV version!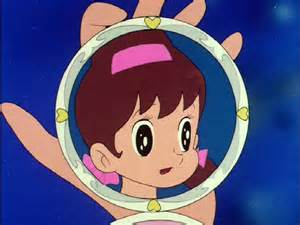 (https://youtu.be/KykhC2-WP7s)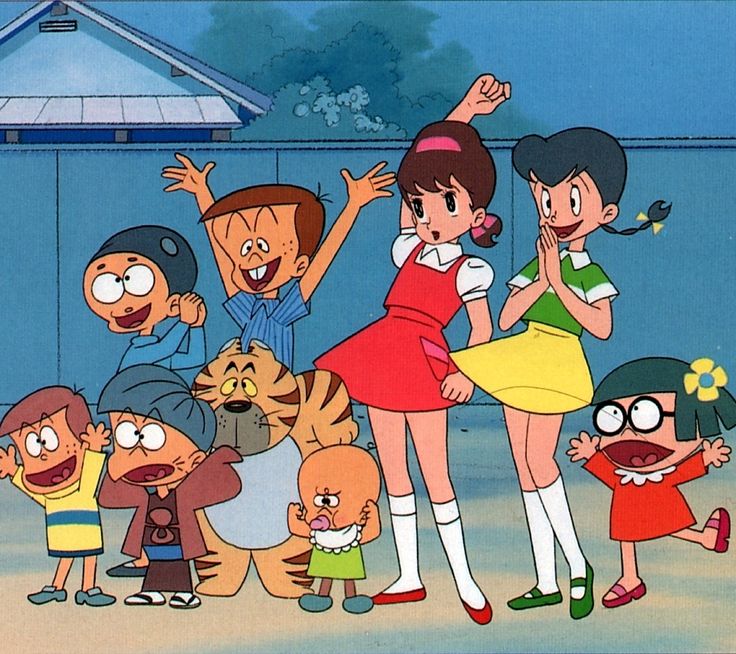 (https://youtu.be/5kcZ3n_GMws)
 By the way, you don't need me as your Japanese teacher if you find these songs hilarious (specially the ending song)!! I loved its plot, but had so much fun when listening to these nonsense songs. Get the feel of it!
Had no idea why they are funny!?
Wanna know why?
$19.99 Special Trial Lesson <– Click here!
 [Source]
*https://en.wikipedia.org/wiki/Himitsu_no_Akko-chan
**https://en.wikipedia.org/wiki/Fujio_Akatsuka