"ATTENTION PLEASE"
(Beginning of the TV show: https://youtu.be/s0UR6hdtMwk)
 This is the first TV show which dealt with cabin/flight attendants called "Stewardess" in those days. Since Japan Airlines launched their business in 1951, the stewardessship was the most popular job among young Japanese women (https://en.wikipedia.org/wiki/Japan_Airlines).
 "ATTENTION PLEASE" was created by one of the biggest movie production companies called TOHO and aired by the TBS network in 1970 (https://en.wikipedia.org/wiki/Attention_Please). The manga version followed this TV version, which sometimes happened in those days.

(Actress selected to play the heroine role – Kino Hiroko)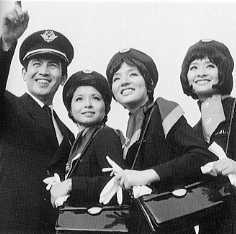 (One Scene from the show)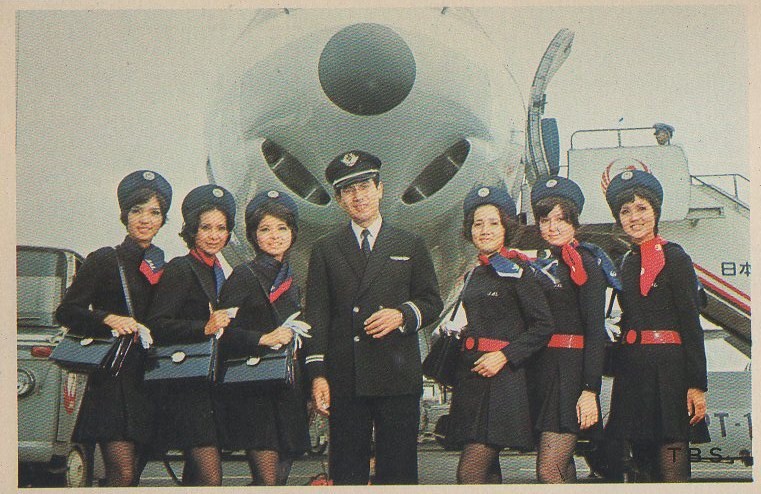 (Actors wore the real uniforms of Japan Airlines in those days)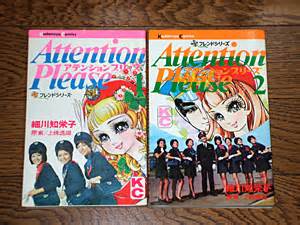 (Manga Version)
 Because this show was about "a dream job for girls," it became a smashing hit. As is often the case with hit TV shows, the characters were sold as commercial merchandise.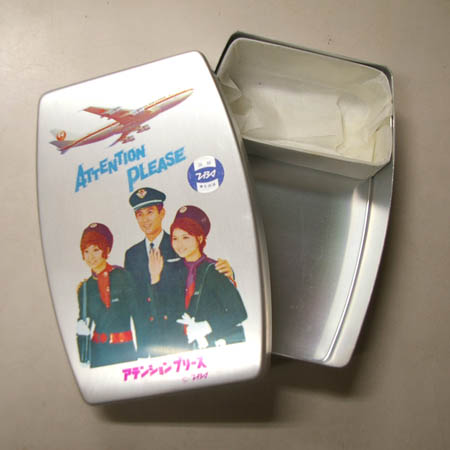 (Aluminum Lunch Box)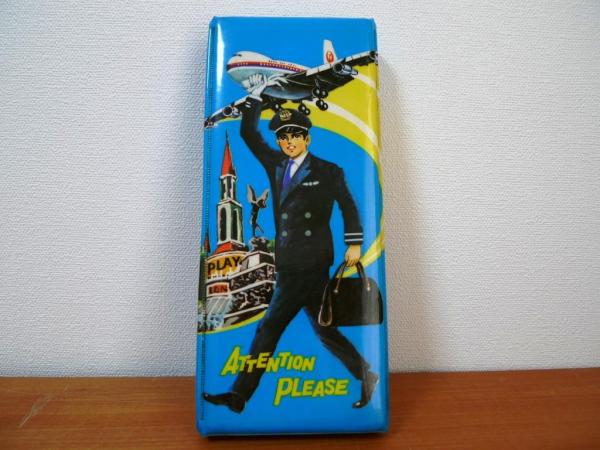 (An eBay listing – "Retro" Pencil Case made of vinyl)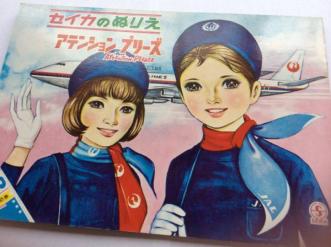 (Coloring Book)
 As you may know it, Japan Airlines used to be a national airline, like British Airways, and they were not really serious about "running business," which caused them to file bankruptcy. After their restructuring, they wanted to change their image and changed their logo, which you see in those pictures above. Lots of people hated their new logo (2002 – 2011). So, they changed it back to the original one (1959 – 2002, 2011 – present).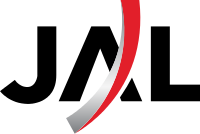 (Short Lived "New" Logo of Japan Airlines)
 I loved this show not only because it was a "dream job" TV show, but also because the plot of this show was very appealing to the public – The evil rival (colleague) stewardess, who was always "straight A student,"  finally gave up on her ego and opened up her heart to the heroine, who was always "C student." Japanese people love this kind of plot not because they love underdogs like Americans, but because it was a moralizing drama. The heroine was not as smart as her evil rival, but she had something very important – POSITIVENESS, which the other stewardess was missing.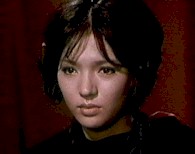 (Actress selected to play the role of heroine's evil rival) 
 As a matter of fact, they used to be rivals in High School table tennis. When they fought in high school national championship, the heroine won the match with a slight trick she was very good at. This little trick worked and helped the heroine when she was in trouble (but still was POSITIVE). Her evil rival believed that the heroine using the dirty trick was unfair. She strongly believed she was a winner because she was more skillful than the heroine (ARROGANCE WITH NEGATIVITY). She never forgot her defeat to the heroine and decided to be so merciless when she met her again on their job training for flight attendants.
 The show was over with a happy ending like I mentioned above – The evil rival admitted that she was at the mercy of her arrogance with negativity and jealous of the heroine's positiveness no matter what might happened. This very Japanese moral plot worked great for all girls (and their mothers) in those days!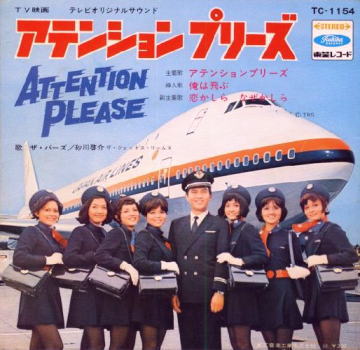 (Enjoy listening to the song again – https://youtu.be/s0UR6hdtMwk)