Yomise (Night Fair/Night Stall)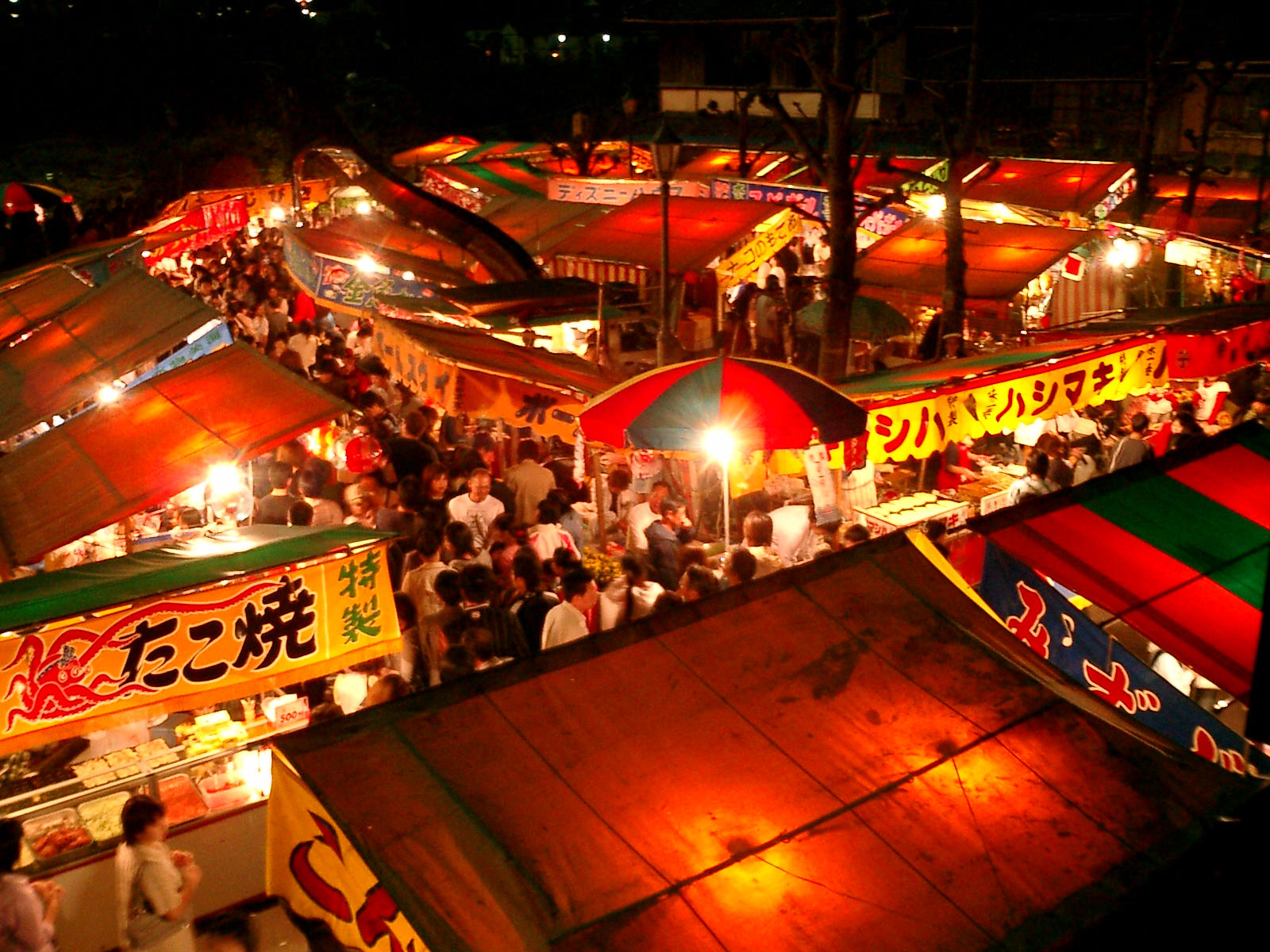 (Lots of people and food)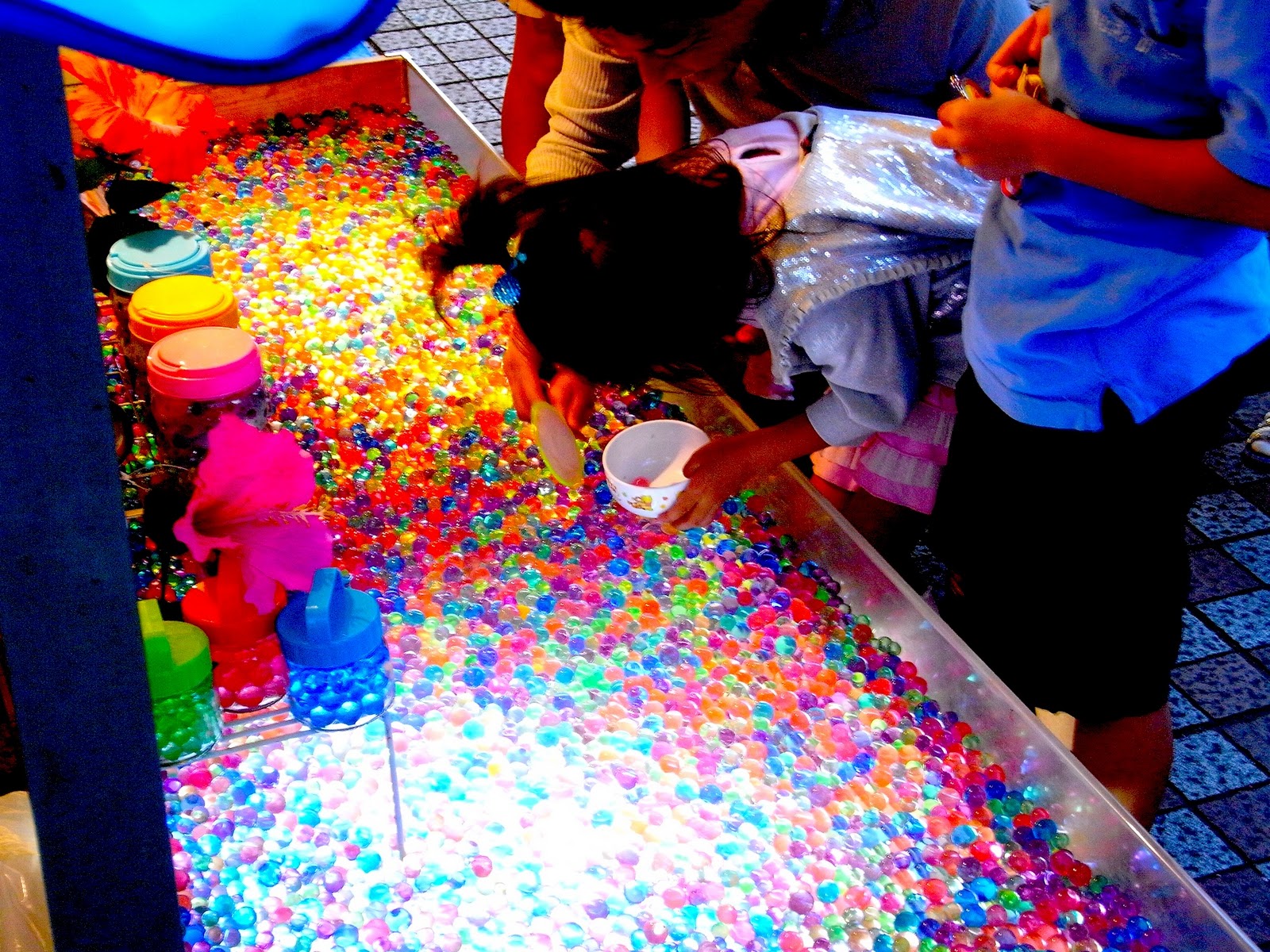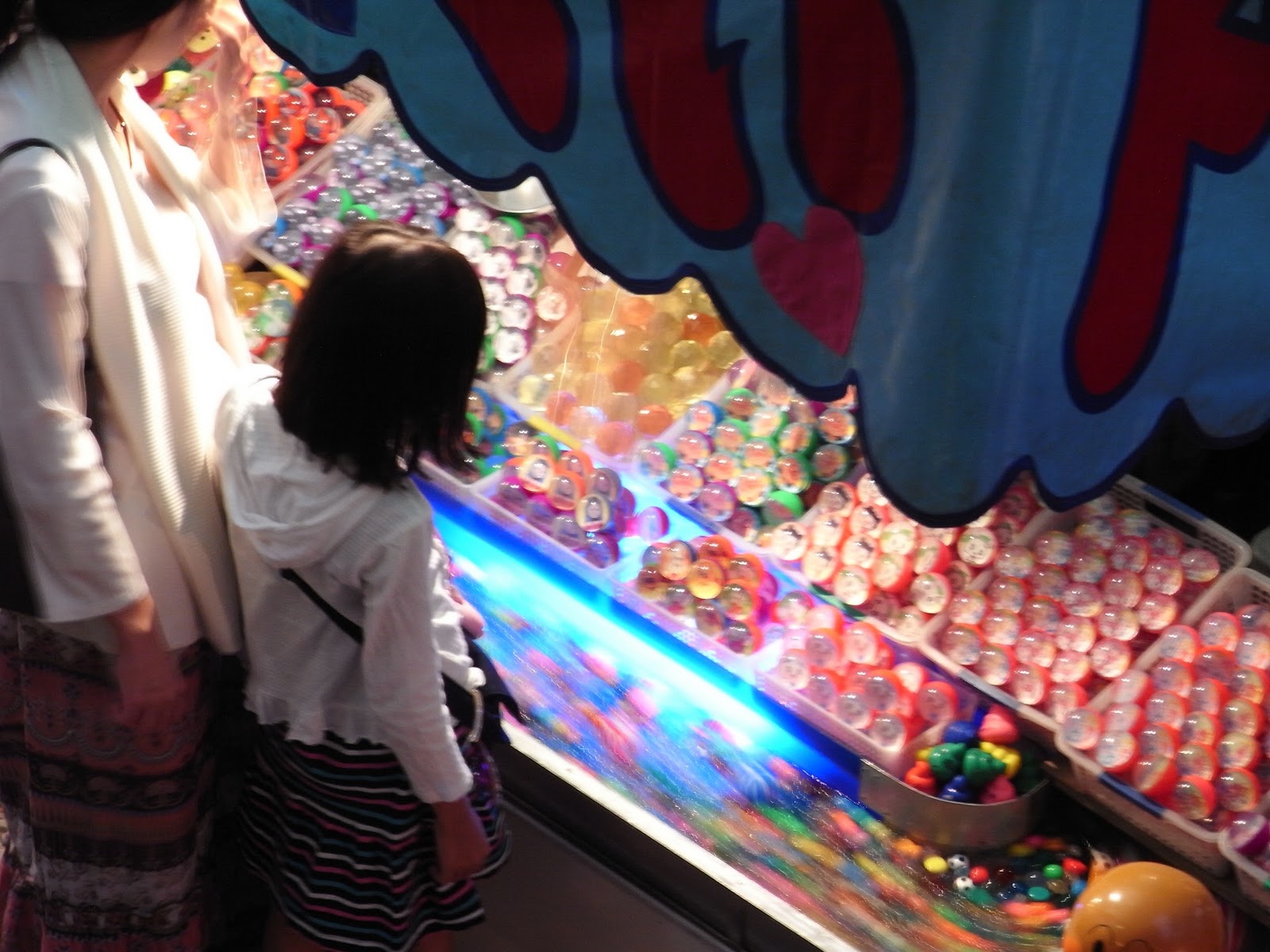 (Tons of Fun Stuff Too!)
 The Japanese people enjoy summer nights by goint out to Yomise with their family. When you visit Japan in summer, you will have an opportunity or two to participate in Bon Odori Events (Bon Festival Dance) here and there! 
 With or without Bon Odori, you can walk around Japanese Yomise (Night Fair or Night Stall) in Japan in this season. Some are huge – hundreds of merchants (and/or Yakuza!?) get together, selling their goods and services; others are probably 20 to 30 booths in one event of Yomise.
 What's fun? Of course, FOOD!! Food, food, and food everywhere! Some young women wears Yukata to go there.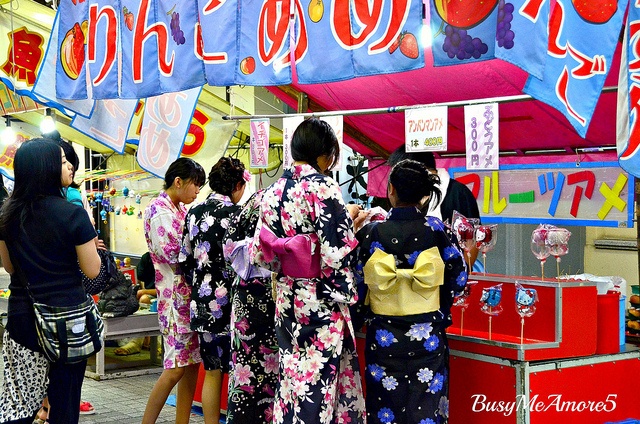 (Japanese Girls in Yukata)
 Today's features are "Food in Yomise" in Japan! Let's get started!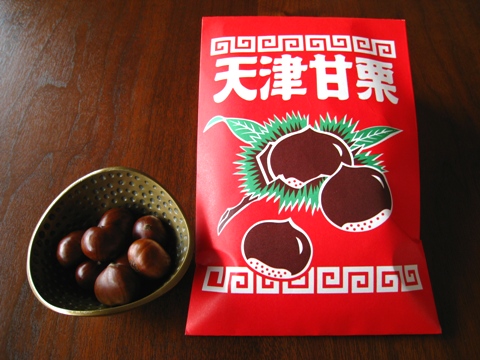 (Amaguri – Roasted Chestnuts)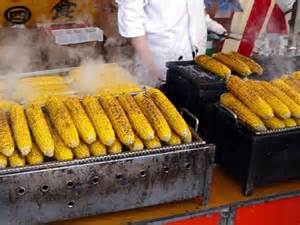 (Grilled Corn on a Cob)
(Ringo Ame – Grazed Apples)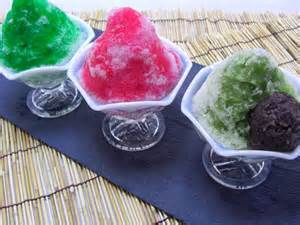 (Shaved Ice)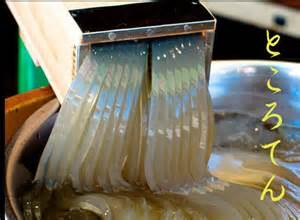 (Tokoroten – Gelidium Jelly)
 You eat them and walk around with your family or friends at the same time. When you happen to see a game booth, your friend or family member hold your food behind you while you are playing. Tons of fun over there ONLY in summer!