Tendon/Tempura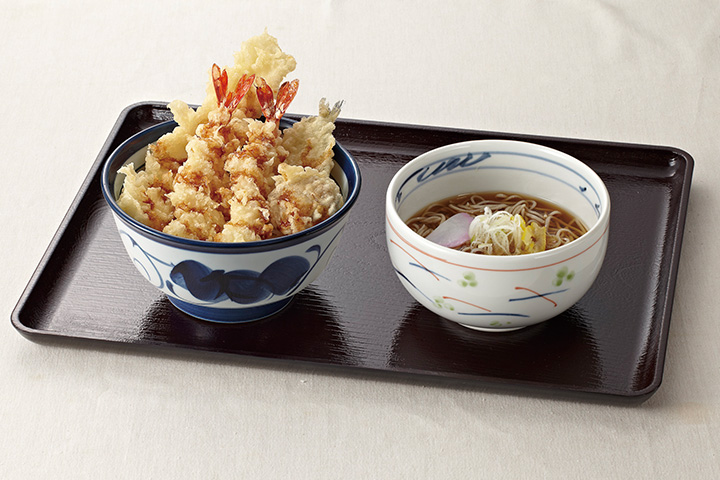 (Tendon and Noodle Combo)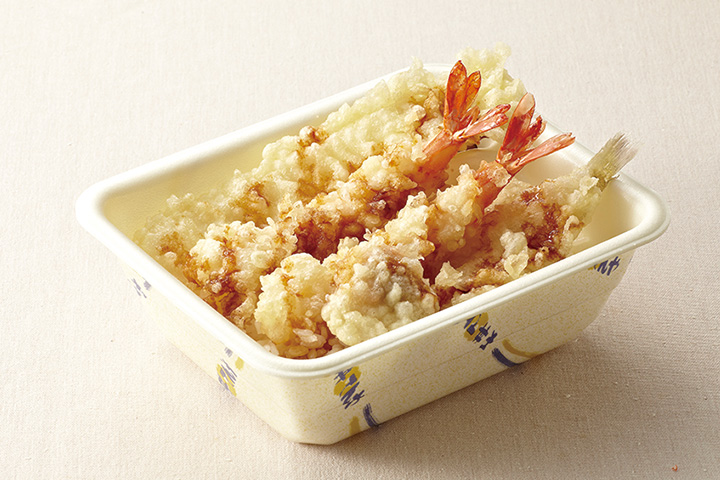 (Tendon "To Go" – Fast Food!)
 If you are here and reading this blog, you know a lot of Japanese food. Or, Japanese food is your favorite and you go to Japanese restaurants once in a while – maybe more often than going to restaurants which serve other countries' cuisines.
 So, I assume you are familiar with the word – Tempra. Yes, mainly seafood is deepfried. "Shrimp Tempura" is most popular, no doubt! Now this deepfried shrimp and others are over the rice. That is called "Tendon."
 The deepfried dish is served in many ways: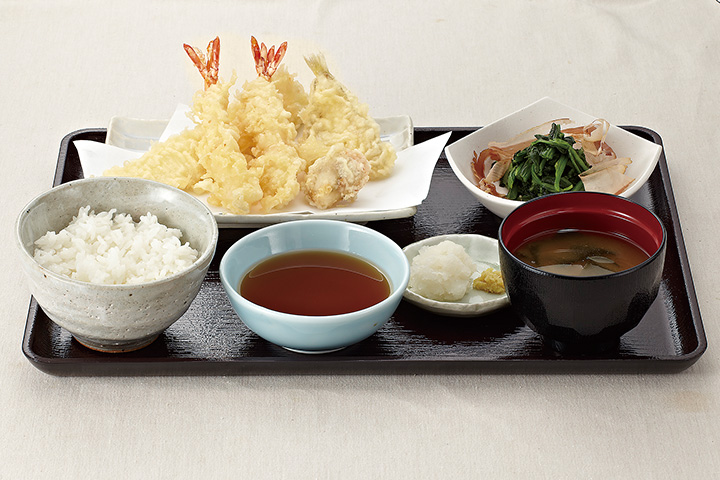 (Tempura Teishoku or Combo menu)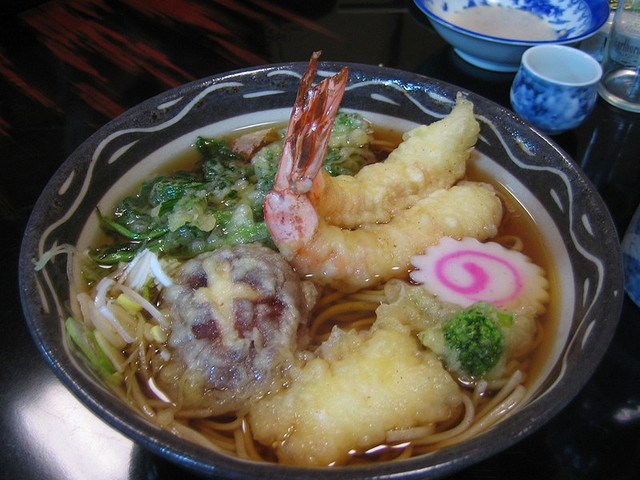 (Tempura Soba)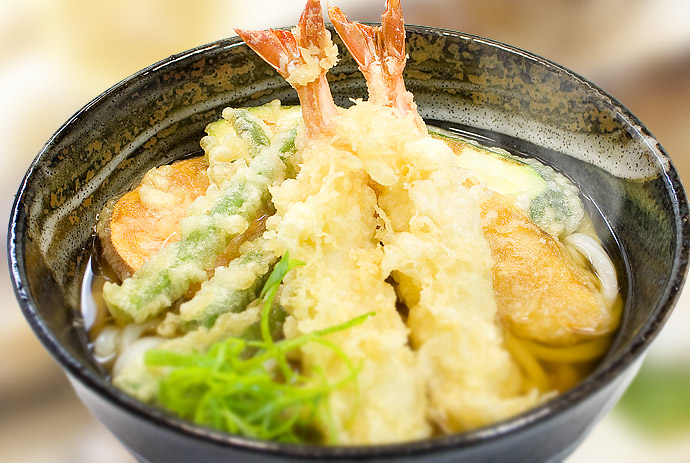 (Tempura Udon)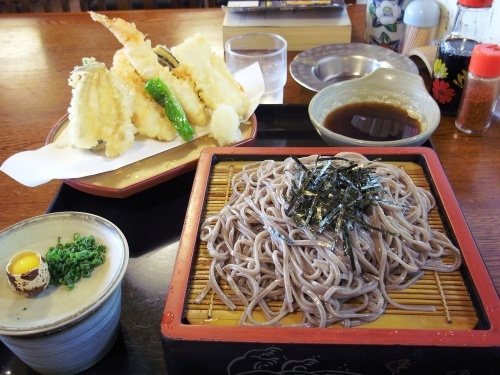 (Tenzaru – "Tempura" and "Zaru Soba")
 Amazingly, tempura goes well with almost everything! Do you like tempura?
 *https://en.wikipedia.org/wiki/Tempura