Motsunabe 
(https://en.wikipedia.org/wiki/Motsunabe)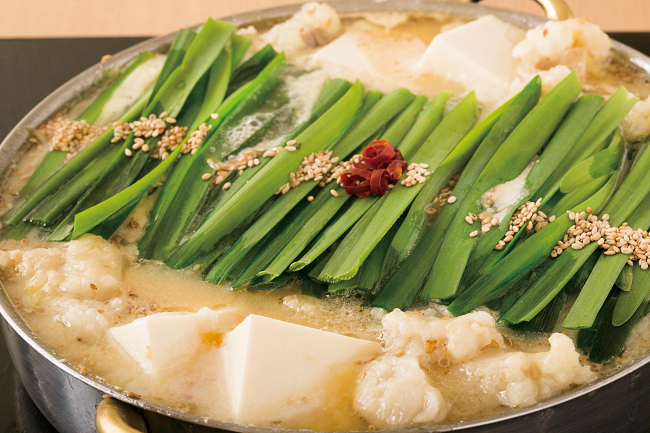 (Motsunabe: Another Kind of Nabemono: https://en.wikipedia.org/wiki/Nabemono)
 The roots of Motsunabe dates back to post World War II perios, when Korean coal miners (temporary immigrant workers) started to cook this kind of nabemono in Hakata, Fukuoka, in Japan. You cannot exactly say this is Hakata's local cuisine because it was not until 1992 that Motsunabe became very popular in Tokyo, Japan, after the Economic Bubbles burst.
 Ingredients are beef or pork tripe or other offal. That's why this nabemono cost a lot less! Economy and efficiency! To eliminate the tripe or offal smell, green onions (scallions) or garlic chives are used most frequently. Because of the significant Korean influence, people tend to use Sesami Oil and Asian Chili Peppers.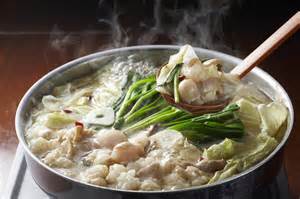 ( A Serving Suggestion)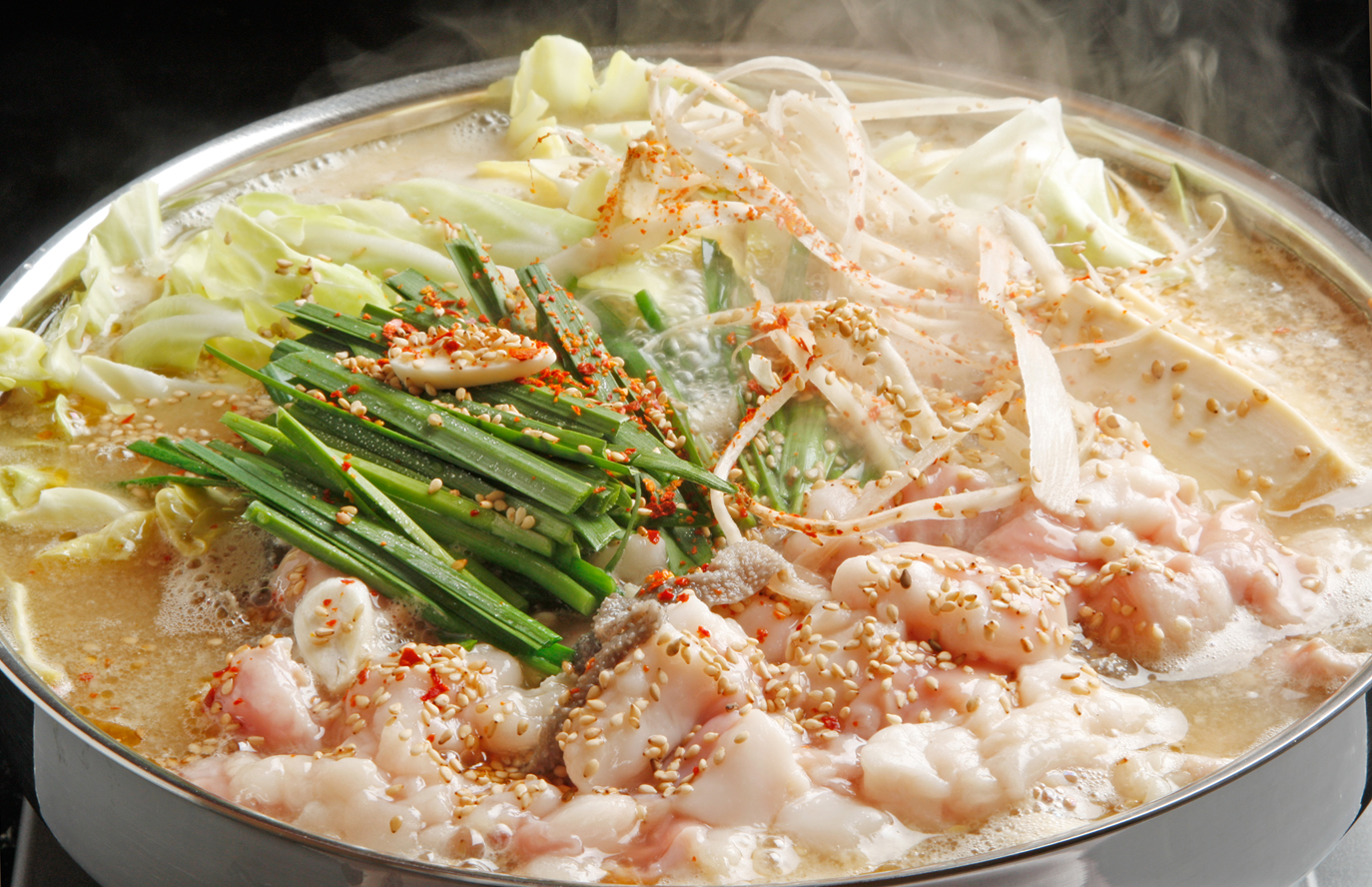 (With Tons of Chili Peppers and Sesami)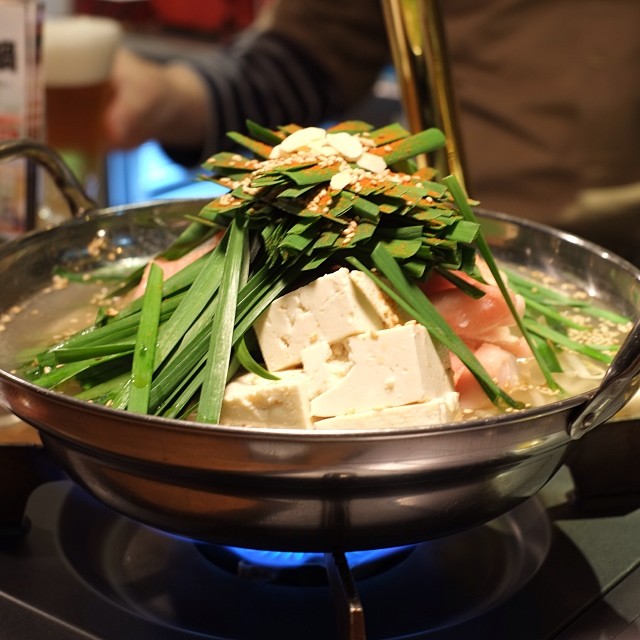 (About to be Boiled)
Try Some Motsunabe in Japan!
You can save money while you are 'super' warmed up!
Special Trial Lesson $19.99 <–Click here!