Misora Hibari
(https://en.wikipedia.org/wiki/Hibari_Misora)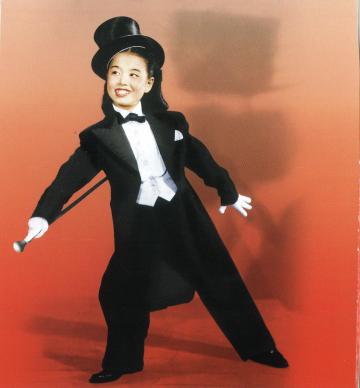 (Right After Her Big Hit: https://youtu.be/GorIRRmeFkg)
 Nobody in Japan doubts Misora Hibari (https://en.wikipedia.org/wiki/Hibari_Misora) WAS a genius child singer. When she grew up, she was called "Queen of Japanese Show Business." As a movie star, she played a major role in more than 200 movies. In the meantime, the number of her recordings was 1,500 with 517 her original songs. She died at the age of 52 in 1989.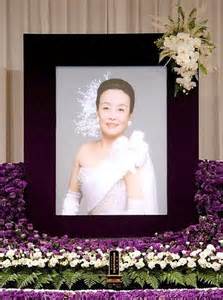 (At Her Funeral in 1989)
 As you may know it, geniuses are lonely. Misora Hibari was lonely. Her only comrade was her own mother when she was young and was her adopted son after her mother/manager passed away. Her son, whom Hibari adopted from her own younger brother, is in charge of Hibari Production now.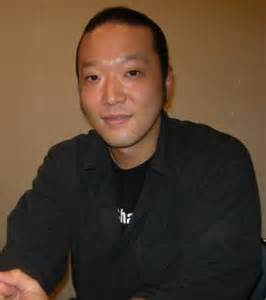 (Kato Kazuya – Adopted Son)
 Only once Hibari wore a Japanese wedding kimono at her wedding ceremony, but this marriage was not legitimate and didn't last long for so many complicated reasons. Just bad luck. Her temporary husband was Kobayashi Akira, who was a super movie star in those days (https://en.wikipedia.org/wiki/Akira_Kobayashi). I was his big fan too!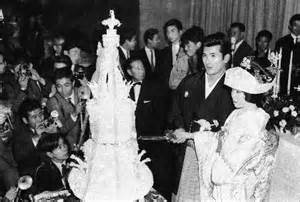 (Unprecedented Big Wedding Party)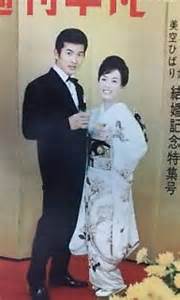 (All Smiles, but later…)
 I may have told you somewhere else, which may be my old website, that my childhood dream was becoming a professional singer like Misora Hibari. However, a top priority in my teens was getting a degree to find a respectable white collar job. In traditional Japanese society, working in show business has NOT been considered to be respectable, no matter how wealthy you might become. I couldn't overcome this social unwritten rule. I admit I was a coward and gave up on my dream of becoming a professional singer. Still, I had another reason I didn't choose this profession – I diagnosed that I was NOT as good a singer as Misora Hibari. So, I found an excuse for not putting my whole heart into becoming a great singer. Unlike me, Misora Hibari didn't even think of another career for the rest of her life. She was always there – nowhere else. Nothing else was her option. She was destined to be successful from the beginning!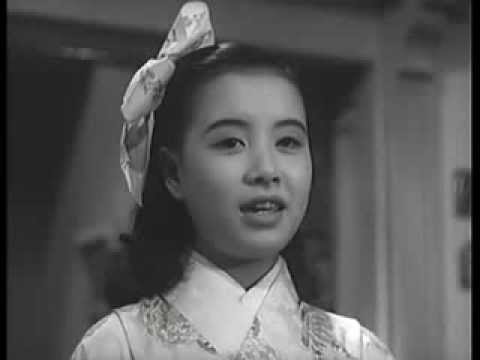 (Sometimes she got criticisms from critiques – "Hibari was nothing but a child monster!")
 Here you go! Bullying kicks in when a child star was about to emerge in a whole wide world. When she was still a opening performer, a big star called Kasagi Shizuko, who was called "Queen of Boogie-Woogie," bullied Hibari a lot. This ugly (in reality) bitch turned down her request when Hibari asked Shizuko to see if she could sing one of Sizuko's most hit number. Hibari was very good at performing that particular song. The bitch told her not to perform the very son Hibari requested, but to sing another "Boogie-Woogie" song, which Hibari did not used to singing well enough. Hibari had no choice but to sing her not-so-good-at song since she didn't get a "permission" from Shizuko.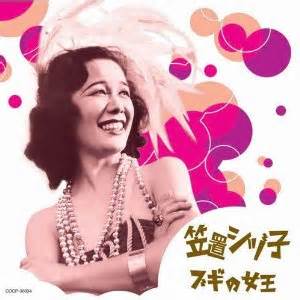 (Cannot tell how ugly she was!)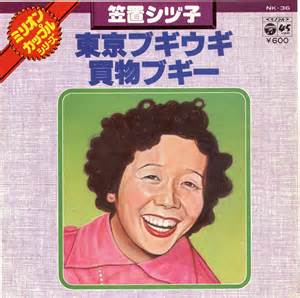 (The episode made her look even uglier!)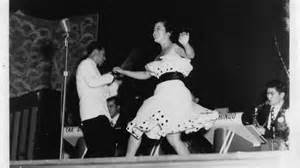 (Still Sizuko was a "Queen of Boogie-Woogie.")
 What happened, do you think, when Hibari performed the song she didn't really like? Hibari started to sing a bit late by 1/4 or 1/8 note (Sorry – I have no idea how to express this situation. I mean this "late" was NOT even noticeable to the audience, but herself.)!! Hibari dashed back in the curtain after the performance, and cried so hard for her "poor" performance!! Her professional pride didn't allow her to do any second rate performance. What an integrity she had only at the age of 10 or something!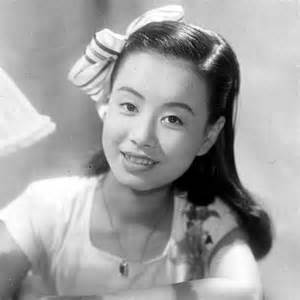 (Soon to become #1)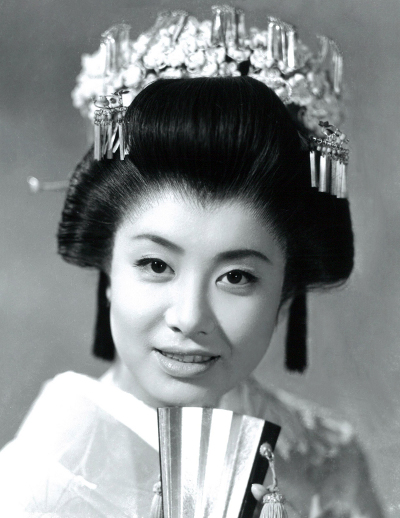 (Talented in Acting)
 It didn't take her long to rise to stardom while Kasagi Shizuko fade away, playing only a role of old bitch! Hibari sang so many excellent songs, but her #1 hit song (1,800,000 singles sold) was "Yawara." "Yawara" means Judo. Remember? I am a Judo woman! When Judo became an official game in Tokyo Olympics in 1964, "Yawara" became a million seller. NOT just coincidence. But good timing!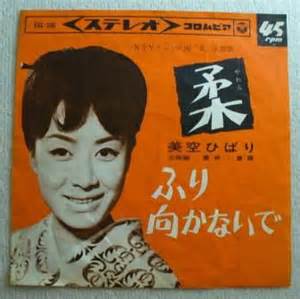 (https://youtu.be/cOxNADQgojA)
 Before I get on the mat, I sing this song. Do you believe that? I do! So powerful a song! The Japanese tend to say, "This is Hibari's #1 song!" On the other hand, her fans' most favorite is "Kanashii Sake."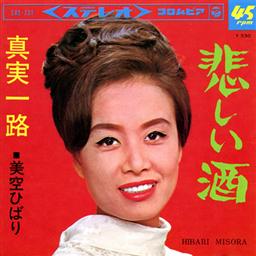 (https://youtu.be/ZHDRClbBqKc)
 Every time she sang it, Hibari used to cry, getting too emotional. I don't like this song so much because it's too sad. You don't have to be so sad, do you? Toward the end of her life as a singer, she started to sing songs, which exemplified her own life. This is my most favorite other than "Yawara" – "Kawa-no Nagare-no Yoni."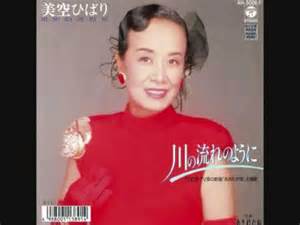 (https://youtu.be/t8IbuwxEnqE)
 There have been innumerable numbers of great singers in the world. In Japan, there are some great singers. However, Misora Hibari was and is exceptional. I was right in that I could never sing as well as Misora Hibari when I diagnosed myself as a teen. I am older than Hibari when she passed away. I want to be a professional singer, who can never be replaced by anybody else in the world, giving people dreams!
 Last, but not least, Misora Hibari is the first woman awardee of "People's Honor Award" in Japan. Definitely Hibari has been missed by so many Japanese people still now…
Do you have a dream? 
Is your dream Japanese-related?
Then, I can help you to 
make your dream come true!!
Special Trial Lesson $19.99 <–Click here!
ONLY 19 SPOTS LEFT!!