Kosoku Espaa
(Wikipedia lists it only in Japanese and Chinese!)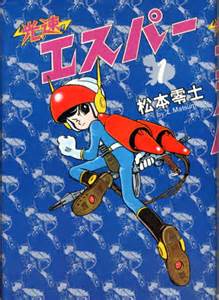 (Two Cartoonists in Charge of TV Scripts)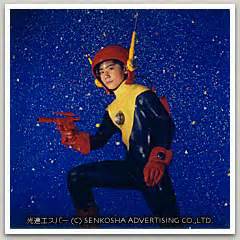 (TV Version: https://youtu.be/RS20LGupKA8)
 "Kosoku Espaa" was created as a company mascot of Toshiba (https://en.wikipedia.org/wiki/Toshiba). The TV programs sponsored by Toshiba aired this famous song (https://youtu.be/pFqNnEGIDG8), which became, due to millions of its repetitions, very popular. All Toshiba stores in Japan carried the portrait of "Koosoku Espaa" on their front shutter doors like these:
OLYMPUS DIGITAL CAMERA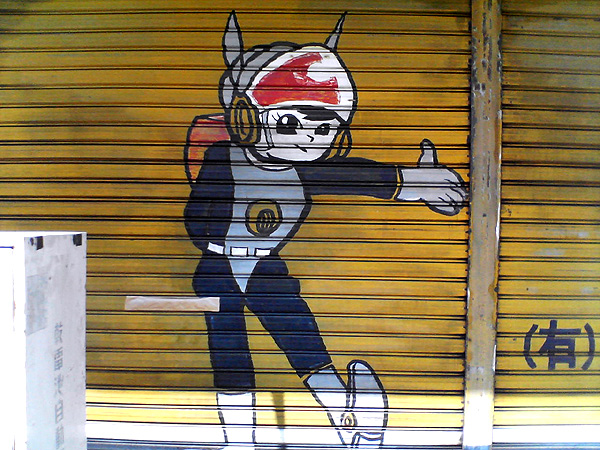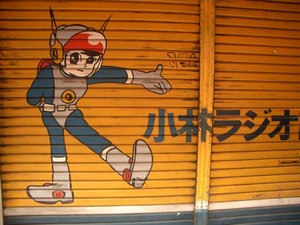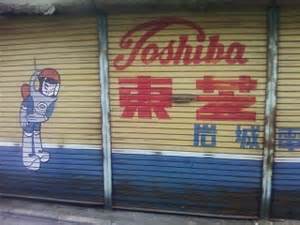 (Isn't it interesting?)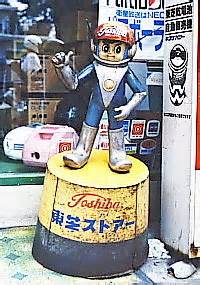 (Big "Kosoku Espaa" Mannequin at the Store Front)
 That's it! "Kosoku Espaa" was a company mascot of Toshiba indeed! The TV version, which started in 1967, grabbed the attention of so many people, including adults. It was COOL!!
 What made "Kosoku Espaa" cooler was that very particular suit/costume called "Kyoka Fuku (Strengthened Suit)," which would protect its wearer from unimaginable heat or even killing radiation! It was in '60s, folks! How excited do you think the Japanese in those days about "the New Age of Science" as Toshiba advertised for itself!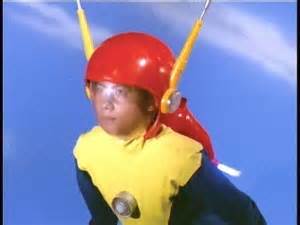 ("Kyoka Fuku" makes everything possible!)
 As soon as an average boy puts on his "Kyoka Fuku," he turs into a super hero, who protects the Earth from aliens' attacks (He didn't know the fact that his parents were possessed by aliens when they were killed in an accident.).
 This TV show, "Kosoku ( = Lightning Speed) Espaa, absolutely delivered 100 times more than it was expected. "Kosoku Espaa" became a Japanese children's hero and made Toshiba become a new hero in its industry in 60's!
Once again, enjoy the opening theme music of "Kosoku Espaa!"
(https://youtu.be/RS20LGupKA8)
Anyone Can Be A Hero!
I Will Provide YOU with Japanese "Kyoka Fuku!"
Special Trial Lesson $19.99 <–Click here!
ONLY 19 SPOTS LEFT!