Sukikoso Mono-no Jozunare
(=What one likes, one will do well./Liking shows where one's talent lies.)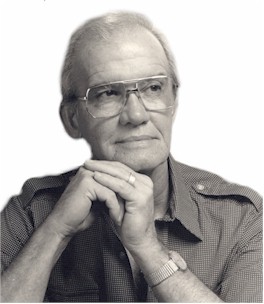 (Og Mandino: https://en.wikipedia.org/wiki/Og_Mandino)
 Do you happen to have heard the name of Og Mandino, the author of the million seller titled "The Greatest Salesman in the World?" I declare that I am an Og Mandino nut. I knew his name for a long time before I actually read the very work of his – a million seller. But… as he himself mentioned in his book, I didn't quite relate myself to the title because I did not think I was a salesman. I have read more than 1,000 "self-help" books since I was a college student. Yes, more than 1,000, I said. It's not an exaggeration at all. I sought after the answer I had always had in my mind. I read lots of books of this kind by Japanese authors and American authors. I kind of figured out why I was not successful.
 Since I came to US, I have kept reading. Still I have never been successful no matter what job I took. I couldn't even live by. Since I married my second and current husband, I have kept reading. Still, I have kept making mistakes. No success at all. I have remained to be NOBODY.
 Now I remembered Og's book titled, "The Greatest Salesman in the World." Ok. Nothing to lose. Let me read it. Then, I was hooked. I devoured almost all of his books. And… I met the book, "The Greatest Success in the World," again written by Og Mandino.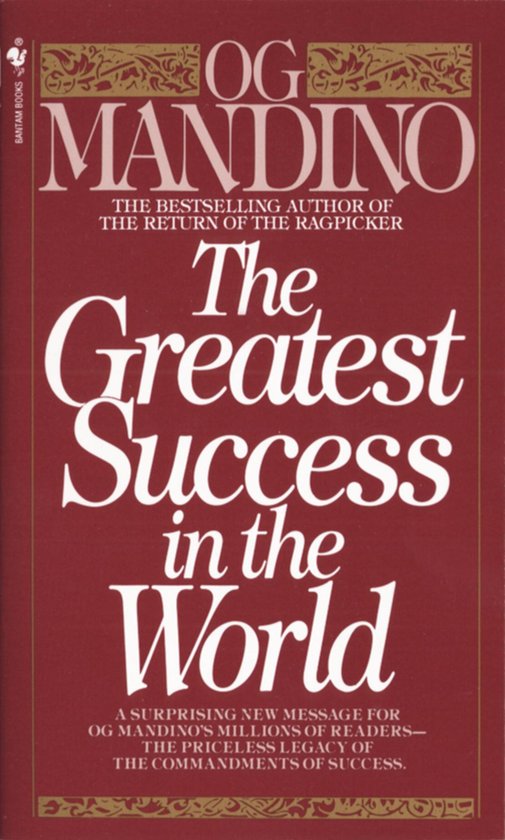 (The Current Edition)
  This is a kind of sequel of other books of his, but this one reveals you "10 commandments of Success" from GOD! Time and location was set at the Roman Empire. There was a story before those commandments were revealed by the main character called Zacchaeus. And he revealed only 9 commandments to the public. Roman Empire, the Great Caesar, didn't like it. Actually he killed all the Christians and supporters. Caesar had to be the only one people should admire in the world.
 When Zacchaeus painted the 9 commandments on the wall, people came and started to copy them while some tried to memorize it, which Caesar had to stop. The military arrived and erased all those commandments. The youth who tried to stop the atrocity was instantly killed. The crowds on the spot had to go home terribly disappointed, including Zacchaeus. In no time, all those brilliant words on the wall were erased by paint.
 By the next morning, God started to help people. He not only retrieved all the commandments Zacchaeus wrote previously back on the wall, but also added the tenth commandment to complement all the rest. The Tenth Commandment of Success completed Zacchaeus' work.
 The Tenth Commandment of Success
Thou Must Never Strive To Be Anything But Thyself.
 This is such a powerful message from God, but very few people exercise it. Og Mandino clarifies how true this message is. This struck me hard and woke me up. I have totally understood why I have never been successful since I came to the US. I have miserably tried so hard to make money by disguising myself! That's why!
 When I was young (6th grade), as you see in my profile, I started to sing *Shigin in Japan. For the following 4 years, I WAS VERY SUCCESSFUL AS A SHIGIN SINGER until I quit it at the age of 16. I didn't quite make money by singing Shigin, but I was undoubtedly happiest in my life because I was who I am at that time. I should have kept singing. Unfortunately, I didn't, which screwed up my later life.
 Today's conclusion and what today's Japanese proverb says is –
"What one likes, one will do well./Liking shows where one's talent lies."
In Japanese, "SUKIKOSO MONO-NO JOZU NARE." 
 If you love Japan and Japanese culture,
learn Japanese and speak Japanese!
What are you waiting for?
Only 19 Spots Left  
$19.99 Special Trial Lesson <– Click here! 
 *Shigin: https://en.wikipedia.org/wiki/Shigin