A Day Trip to the Beach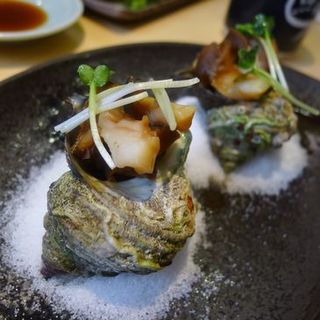 (Sazae-no Tsuboyaki)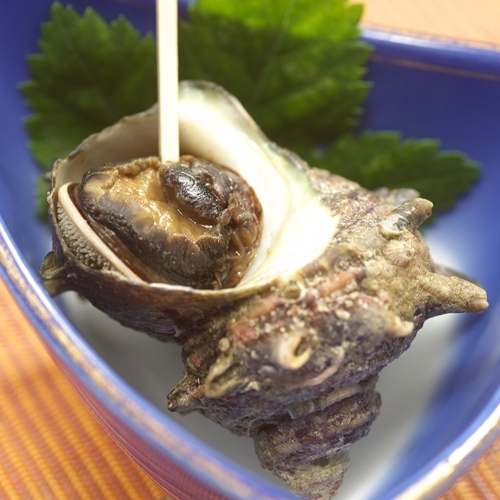 (How To Eat "Sazae-no Tsuboyaki")
 In Japan, students have summer vacation from schools late July through the end of August. During this summer time, families have a lot of obligations, including taking kids to the beach for swimming. Parents plan a one day trip to the beach beforehand.
 On the very day, kids are so excited that they can't sleep. Families usually go to popular beaches by train or by car. What kids are waiting for, in addition to swimming, is go to Umi-no Ie (The House of the Ocean), which is located on site (on the beach!?) so customers take a break from the Sunlight and have light snacks!!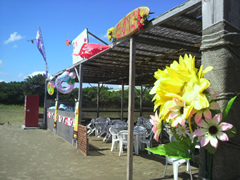 (Can you see rental tubes?)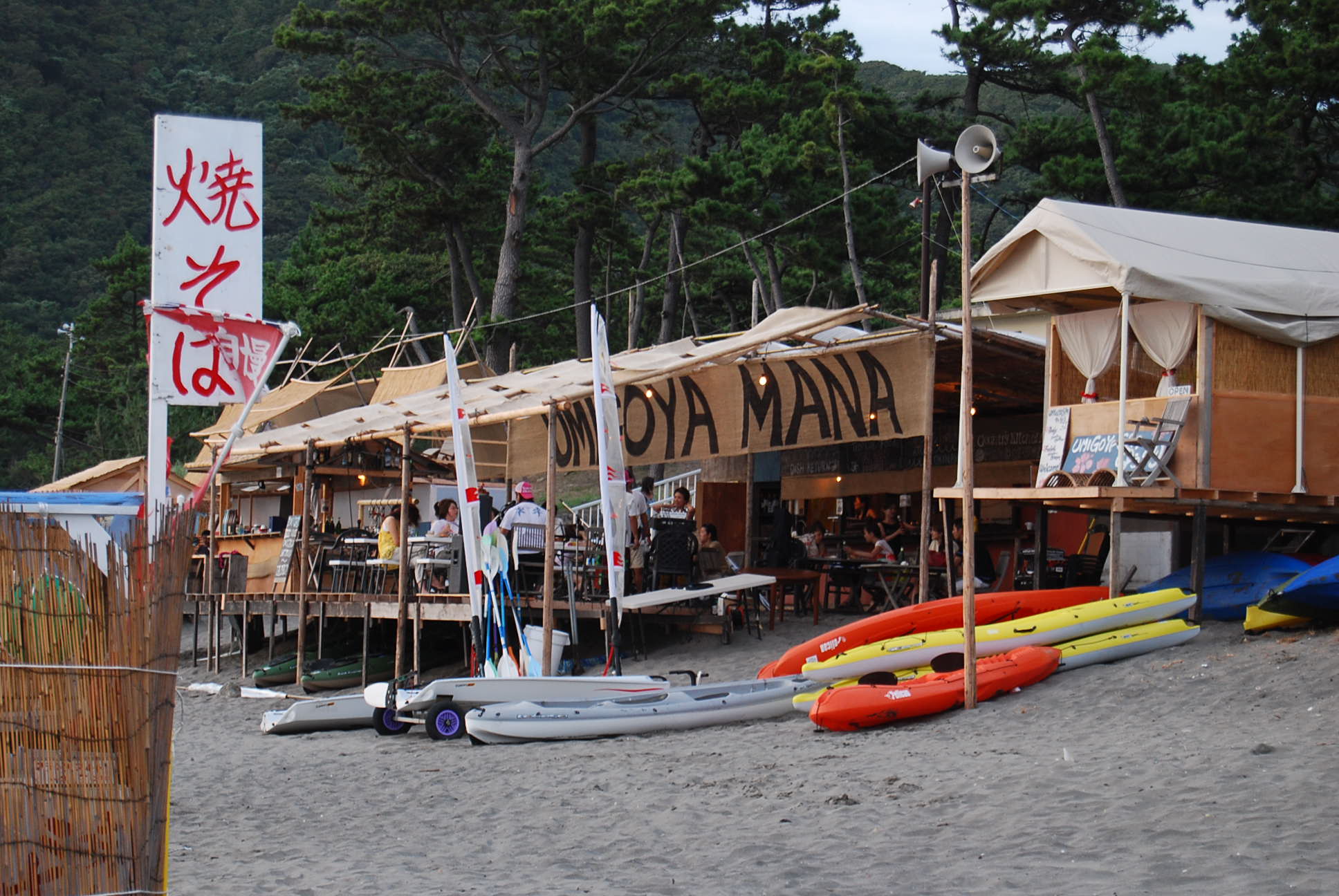 (Rental Boats and People Enjoying Snacks)
 All those Umi-no Ie serve the snack called "Sazae-no Tsuboyaki (turbines cooked in their own shells)." Basically Umi-no Ie is a concession stand, so prices of all snacks served over there are very high. Still, "Sazae-no Tsuboyaki," which is a must at any Umi-no Ie, is irresistible for all. The flavor coming from a turbo cooked in its own shell in the ocean wind is something very special! People are willing to pay a lot more than usual for the "one-time delicacy."
 It is not a top priority like "Sazae-no Tsuboyaki" at Umi-no Ie, but some other food served there include vinegared Mozuku (seeweed), Ika-no Sugata Yaki (grilled squids), Chuka Soba (ramen noodle), and so on.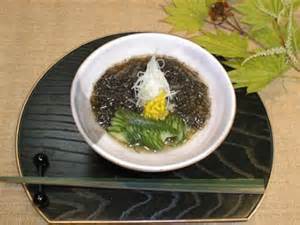 (Mozuku served nicely)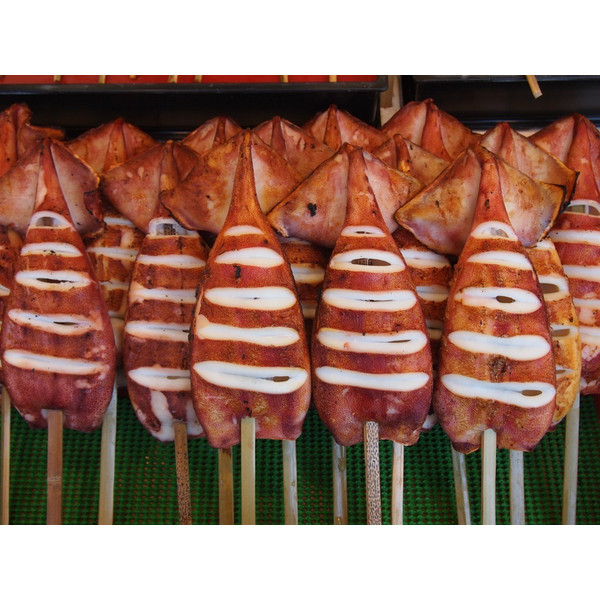 (Ika-no Sugata Yaki)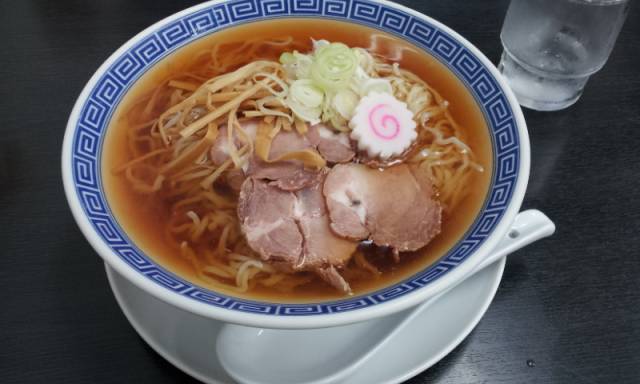 (Chuka Soba)
 Those snacks are the main reason that Japanese kids ask their parents to go back to the beach and Umi-no Ie soon!